In three weeks time, twelve international teams will be competing in Burbank, CA for their chance at a share of $1,000,000. This weekend, at the new Millenial Esports arena in Las Vegas, North America's best Halo 5: Guardians teams and players will fight through grueling brackets to earn their spot at the Halo World Championship finals later this month. Only the top six teams from this final LAN qualifier will earn a spot, so this event is for all the marbles.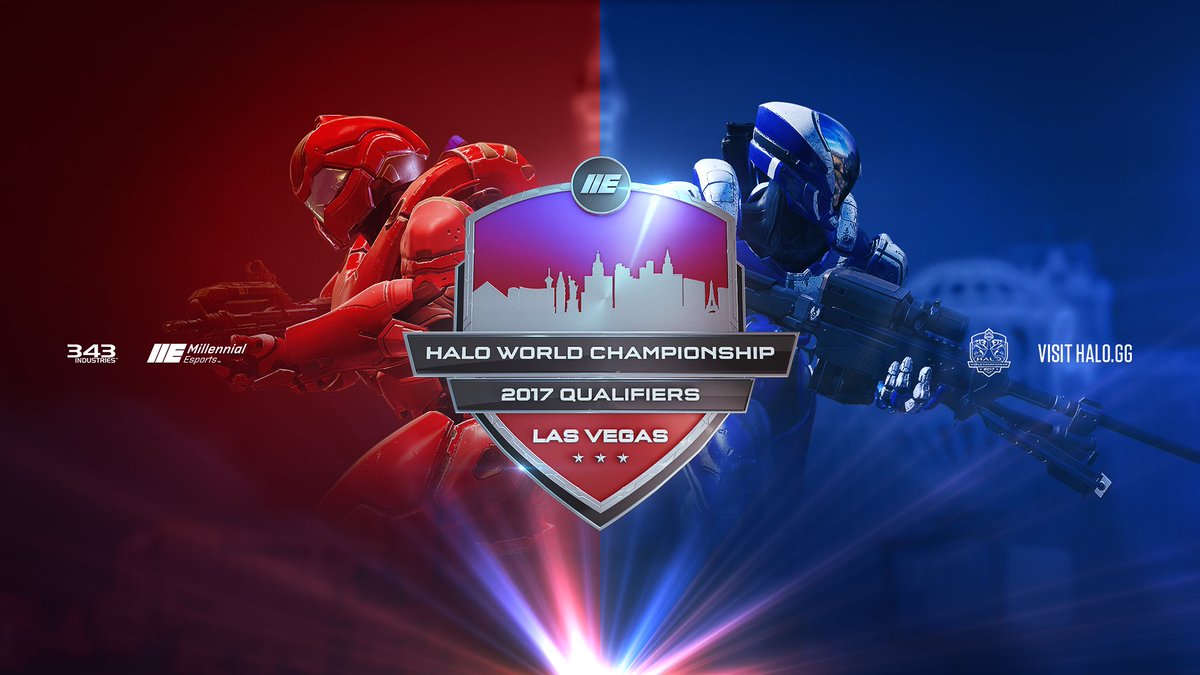 As always, we've taken it upon ourselves to take a look at some of the best teams heading into this event and do our best to judge who will be the first to qualify at the end of the weekend.
---
Panelists
Ryan "Infinity" Cox
Hunter "Frosty" Browning
Richard "TheSimms" Simms
Scrimmage Stats
Ranking Period: February 2017
Each panelist was provided with a long list of major scrimmage results throughout the month of February. There were too many results to report in this article, but you can visit our friends over at Halo Data Hive to view an archive of the best teams' scrimmages!
Panel Rankings
Criteria: "Based on scrimmage scores, tournament performances, and other factors/stats within the ranking period, how would the selected teams stack up against one another in a tournament LAN setting?"
Our panelists agreed strongly on the best four teams heading into this weekend, but began to disagree on some of the lower seeded teams and their ability to qualify. Make sure to head to our forums and share your own predictions as well!
---
#1 OpTic Gaming | SnakeBite, Royal 2, Frosty, Lethul
The Green Wall is back in full force! OpTic Gaming took 1st place at UGC St. Louis, earning themselves the #1 seed going into HWC Las Vegas. Because of this advantage, OpTic did not compete in any of the online seeding qualifiers, but they were still able to rack up countless scrimmage wins throughout February against the best teams in North America. Team EnVyUs proved that they are human and can be beat, but our panelists are confident in their ability to take home another championship this Sunday.
---
#2 Team EnVyUs | Mikwen, Pistola, Snipedown, Huke
Team EnVyUs has one of the strongest slaying rosters in the Halo 5 competitive scene, and they proved that they are not to be trifled with at the HCS Fall Season Finals, where they became the first team to take down OpTic Gaming in a Grand Finals. At UGC St. Louis, the team ran into a few communication and chemistry issues, but scrimmage results proved that they have fixed a majority of their problems and will be hoping to prove people wrong once again in Las Vegas.
---
#3 Team Liquid | Rayne, Penguin, Eco, Stellur
Team Liquid shocked many when they shut down Team EnVyUs at UGC St. Louis and were able to put up a great fight against OpTic Gaming in the Grand Finals. Despite coming up short, the new roster went right back to work and racked up some impressive stats in between the two qualification LANs. Numerous strong scrimmages against OpTic Gaming and other top teams have our panelists hopeful for this talented roster to perform well in Las Vegas.
---
#4 Splyce | Shooter, Bubu dubu, Falcated, Shotzzy
After losing their pro seed during a ruling debacle before the season, Splyce went on to impress many during January's LAN. Since then, they've continuously placed well in Online Qualifiers, which earned them the #8 seed for Las Vegas' Championship Bracket. Shotzzy will have a lot to prove at his second LAN event, especially under their new Splyce banner, but our panelists are confident you'll see them at the tail end of the bracket.
---
#5 Evil Geniuses | Roy, Lunchbox, Contra, Ogre 2
All eyes are on Evil Geniuses this weekend. With PreDevonator released from the roster, Ogre 2 has stepped out of retirement to rejoin past teammates, Roy and Lunchbox, to try and bring the iconic Evil Geniuses (or Instinct?) team to the Halo World Championship. It has been a decent stretch of time since Ogre 2 has competed in a LAN setting, so we'll have to wait to see if EG and the GOAT will storm back to the top, or if they fall and bleed blue.
---
#6 Luminosity |  eL Town, Victory X, Ninja, Saiyan
Luminosity received mixed votes from our panelists, but managed to sneak into the #6 rank, rounding out the list for this ranking period. After placing Top 8 at UGC St. Louis, former teammate Tripppey departed the team and was quickly replaced with Saiyan, one of the best up and coming players in competitive Halo. Now, the team will be fighting through a tough bracket, but they just may be able to make it to Burbank later this month.
---
And that concludes the second round of power rankings for the 2017 Halo World Championship! Millenial Esports LAN in Las Vegas is taking place all weekend (March 3-5)! Watch on Twitch.tv/Halo and discuss the entire event on our forums!