A few nights ago at The Game Awards 2015, 343 Industries and Microsoft revealed Halo 5's December Update through a brand new trailer. Throughout the past few months, we've gotten to see the reveal of Forge, as well as many new maps and other content that will be arriving in this update, Cartographer's Gift.
Today in 343 Industries' Community Update, Bravo gave us a good look of not only the content coming in Cartographer's Gift, but also a wide variety of improvements coming to Halo 5 alongside the update. Today, we'll give you a breakdown of the most notable changes and improvements, but you can read up on the full update from Bravo right here.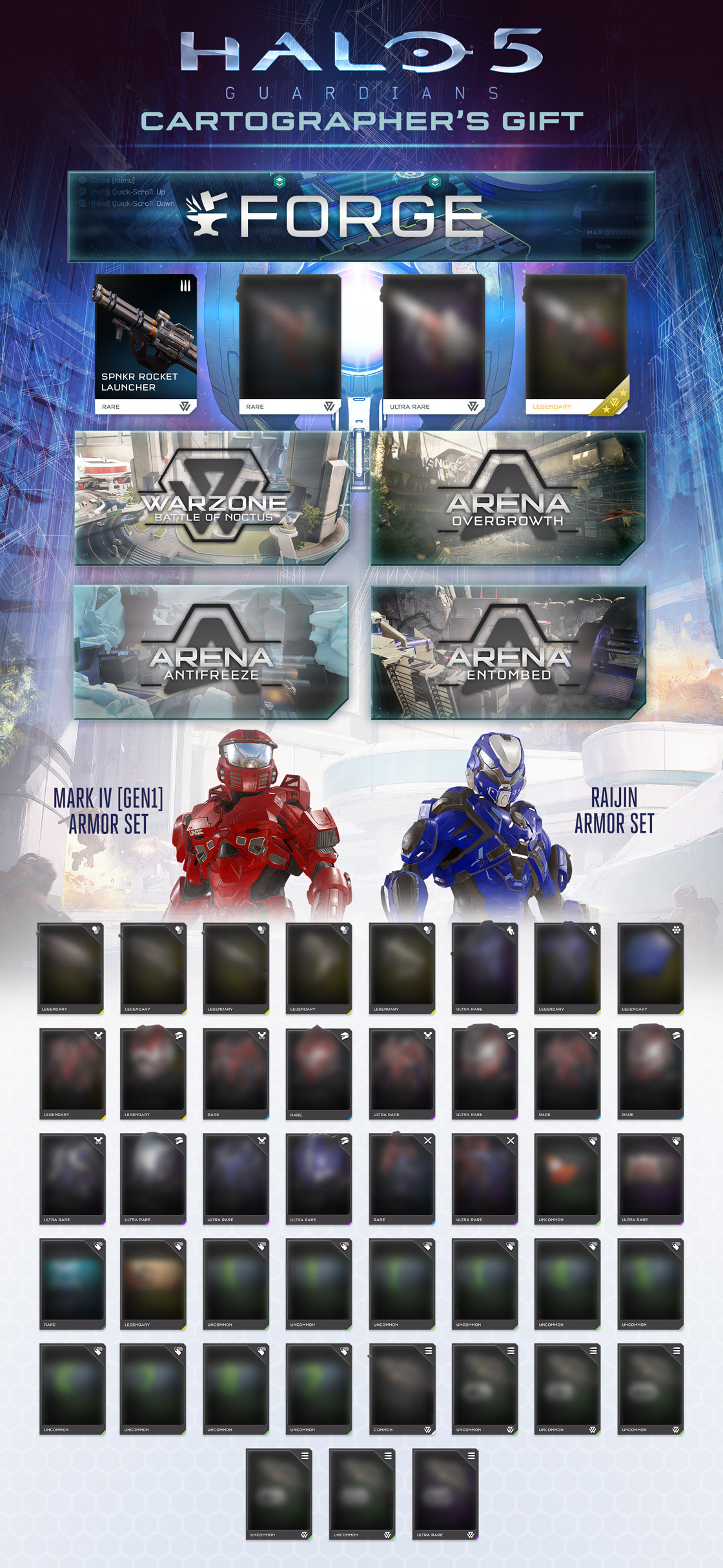 Forge and File Browser
As was announced in October, Forge mode will be arriving in Halo 5: Guardians in this update. The mode has been massively revamped, introducing a slew of new features for community cartographer's to play with. Alongside Forge will be the introduction of a File Browser that will allow players to bookmark and download maps when viewing another players profile.
New Maps
Cartographer's Gift once again introduces four new maps to Halo 5: Guardians. In November's Shadow and Light update, we saw four BTB Forge maps introduced to matchmaking. Cartographer's Gift will introduce a diverse new pool of maps. The December Update will contain the following:
Battle of Noctus (Warzone)
Overgrowth (Arena Plaza Remix)
Antifreeze (BTB Forge)
Entombed (BTB Forge)
New REQs and Customizations
As with all content updates for Halo 5, Cartographer's Gift will introduce dozens of new REQs both for use in Warzone as well as customization options. Two of the most notable introductions are the return of the SPNKr Rocket Launcher and Mark IV Armor Set (pictured below). As with the Shadow and Light update, there will also be new Emblems, Assassinations, Skins, Visors, and more to customize your Spartan.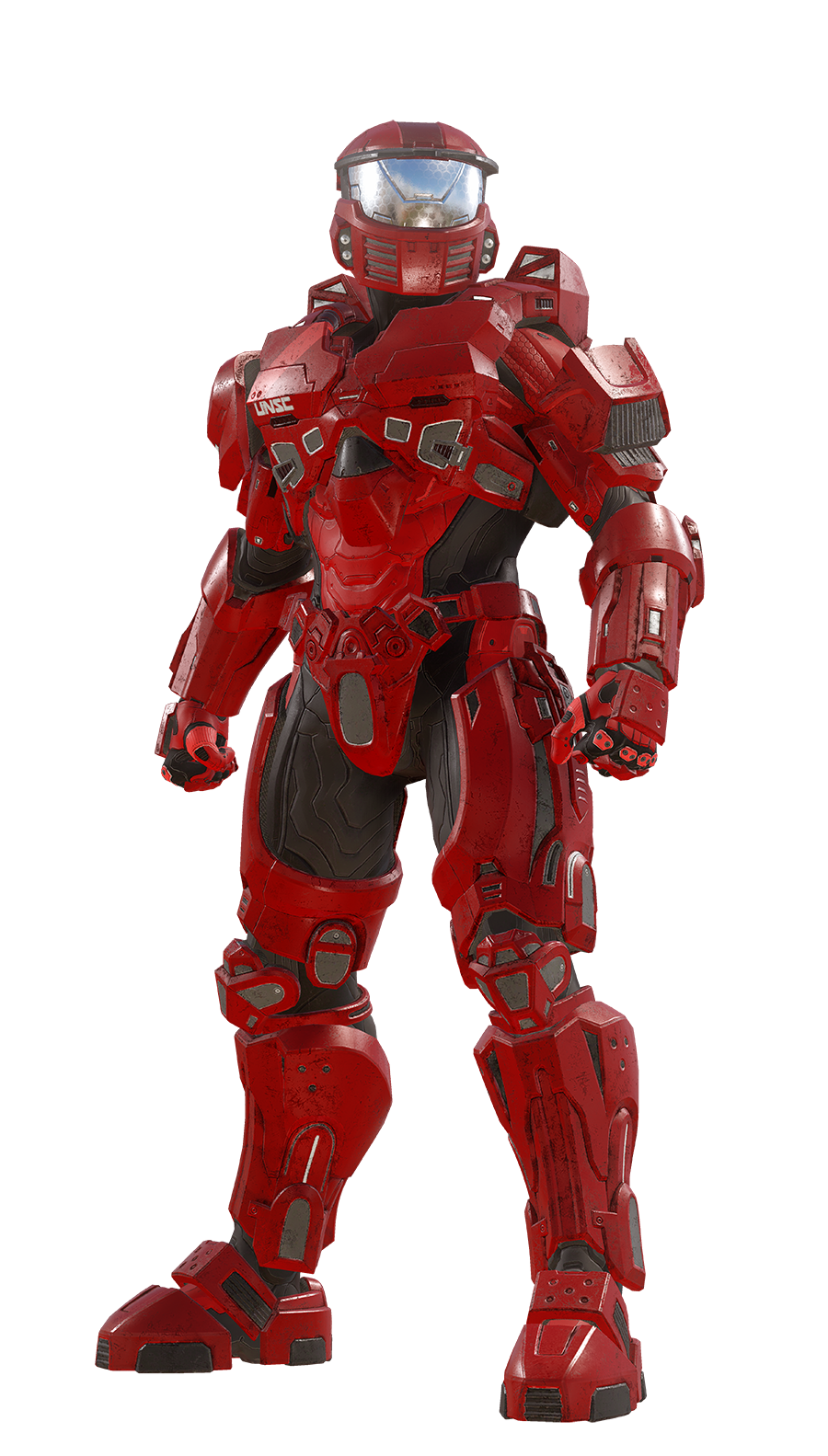 Seasons and Playlists
In the update (arriving the week of December 15th), 343 Industries will also be updating certain aspects of Halo 5's matchmaking. Firstly, Seasonal Arena ranks will now begin, and all ranks will be reset. Season 1 will last through January 31st and will offer players a chance to improve their rank and grind the ladders once again. In addition, the following changes are being made to matchmaking:
Big Team Battle will become Social (Unranked) w/ Join In Progress Enabled
Free-For-All will be reduced from 8 to 6 Players
Social Arena playlist introduced (more details soon)
CSR Tuned to be more accurate, most notably in SWAT/FFA
Warzone Assault exploit fixed
User Interface
The December Update also addresses a handful of changes for Halo 5: Guardians' U.I., as requested by fans. Here are some of the most notable changes:
File Browser accessible in Custom Games and Active Roster
Current Season viewable in Arena Menu
REQ Points and REQ Packs Displayed During Intermission
Fireteam and Team Sorting in Lobby improved
Friend Status now available; see what your friends are playing
Improvements to REQ Collection/Opening Packs (Displays Rarity/REQ Level)
Location Callouts now appear in game during a player death cam or when in Smart-Link
Spectator Mode
Spectator Mode has been met with some strong feedback since launch, and 343 has looked into improving U.I. as well as functionality for the feature. The most notable changes are listed below:
Adding hidden controls to change player POV
Can now switch to a specific player through the Scoreboard
Player POV's now cycle in order of team (alphabetically)
Fixed bug with Zooming in Theater/Spectator
---
Halo 5: Guardians' December Update – Cartographer's Gift – introduces tons of new content as well as some awesome fixes for fans who continually play the game. Excited for the update? Discuss on our forums!