For the Beyond community!
PC gaming... It has been on the rise over the past few years now and many people have started to invest in this higher form of gaming. With console gaming becoming more casual, console exclusives being more available on PC, Cross platform play(multiplayer too) on Windows 10 and Xbox exclusives, reasons to switch over to PC have become numerous.
However, the initial jump into PC may be difficult for some people, the build process, the myriads of different parts to pick from, and integration into a new community.
For Tech Support, Gaming Monitors, Gaming Headsets, and Microphones please visit these other forum postings!
Gaming Headsets: COMING SOON!
Microphones: COMING SOON!
The PC is an excellent gaming platform for todays gaming needs. It can not only perform TRUE 1080p gaming at 60 frames but perform at much higher quality as well. Its not only for gaming either, PCs can be used to stream, create content, and much more! The initial investment may be pricey but in the long run it can be cheaper and offer a better experience.
The time for PC is now, and more and more is being invested into PC, new graphics, virtual reality headsets, G -Sync, Adaptive Sync... PCs are leading the charge into innovation and gaming!
This section will go over each component of PC that is required for an entire PC.
CPU
Motherboard
RAM
CPU Cooler
GPU
PSU
SSD and HDD
Case
Fans
ODD( optional )
OS
The Central Processing Unit ( CPU ) is what does all the calculations, numbers, running programs, and all that fun stuff. To increase the efficiency of some processors they have multiple "cores" which spreads the work load across the CPU. Some CPUs include integrated graphics but I won't include this since integrated graphics are not powerful enough just yet.
CPUs can be overclocked to run faster at the expense of higher heat and power levels.
Processor power/speed is based on SINGLE CORE performance and clock speed based on Gigahertz(GHz). Single core performance relates to IPC or Instructions per cycle. To put this in an analogy, think of moving large bags at a slower speed versus moving small bags at a faster speed!
The two companies that make processors for PCs are Intel and AMD. Generally Intel processors are STRONGER than AMD processors in SINGLE core performance, however, AMD processors are far cheaper than Intel and still give reasonable performance in gaming.
CPUs have classifications depending on what MotherBoard they are meant for. We will go over 4 different processors that are relevant to the gaming market.
There are two classes of Intel processors, "consumer" and "prosumer" processors. These processors are supported by a SPECIFIC chipset that allows the processor to work on a certain motherboard.
Intel processors feature Hyper Threading which can fool the Operating System into thinking that ONE core is actually TWO cores, so you have Physical Cores and Virtual cores. I will represent this a physical cores plus virtual cores ( p + v ).
Informational Video on Hyper Threading
Consumer processors are ranked in processing power in this fashion and use the rank in its naming scheme....
Pentium -> i3 -> i5 -> i7
Pentium processors are dual cored and can be some times over clocked.
i3 processors are dual cored, and cannot be overclocked. Some i3 processors have Hyper Threading ( 2p + 2v ).
i5 processors are quad cored, the highest tier i5 can be overclocked.
i7 processors are quad cored, features Hyper Threading( 4p + 4v ) and can be over clocked at the highest tier.
EXAMPLES
Pentium Gxxxx
i3 xxxx
i5 xxxx(k)
i7 xxxx(k)
Example of generation code names if order of newest(top) to oldest(bottom).
Haswell - Refresh
Haswell
Ivy Bridge
Sandy Bridge
Intel is weird with their name but to put it shortly the first number in the 4 digit number indicates the generation, the next three numbers determine how high the clock speed is in some way.
EXAMPLE
Haswell - Refresh
i7 4790k @ 4.0 GHz $340
i7 4790 @ 3.6 GHz $300
i5 4690k @ 3.5 GHz $245
i5 4690 @ 3.5 GHz $225
i5 4460 @ 3.2 GHz $190
i3 4370 @ 3.8 GHz $160
i3 4150 @ 3.5 GHz $120
Pentium G3258 @ 3.2Ghz $70
Here is a link for reference...
In terms of gaming the Pentium( 20th Anv ), i3 and i5 processors are good enough. The i7 processors are great also but more pricey since they are meant more for content creation. i7 processors have cores which can be utilized by video/picture/3D rendering programs and stuff like that.
http://www.intel.com...or-numbers.html
The "Prosumer" Processors
The Prosumer processors are all ranked as i7 processors and have hyper threading. The biggest difference is that they have more cores which can be utilized for EXTREME content creation. All these processors are OVERCLOCKABLE!
The naming scheme is similar to the "consumer" processors with a few exceptions.
Example of generation code names if order of newest(top) to oldest(bottom).
Haswell - E
Ivy Bridge - E
Currently there are only 3 "prosumer" processors for Haswell - E
Haswell - E
i7 5820k @ 3.3Ghz -> 6 core hyper threaded processor ( 6p + 6v ) $390
i7 5930k @ 3.5Ghz -> 6 core hyper threaded processor ( 6p + 6v ) $580
i7 5960X @ 3.0Ghz -> 8 core hyper threaded processor ( 8p + 8v ) $1050

MONSTER!!
Here is a link for further reference: http://www.intel.com...or-numbers.html
AMD Processors
In a sense all AMD processors are "consumer" processors with nothing that really competes with intels i7 processors that can be good for video editing. AMD processors run at higher clock speeds but have a lower IPC compared to intel. The true strength of AMD is that offer decent processors for a way lower price than Intel. The highest priced AMD 4 core processor is half the price of the lowest priced Intel processor.
AMD has two series of processors that I will be going over. The Athlon X4 series and the FX series.
Athlon X4 Series
The Athlon X4 series offers a low cost 4 core processor solution. Similar to Intel they have generation code names, and the first digit in the three digit AMD processors in general can be overclocked with out restrictions.
There are only 2 "current Athlon CPUs that I will recommend for budget gaming.
LIST
Kaveri Athlon X4 860k @ 3.7GHz $80
Richland Athlon X4 760k @ 3.8GHz $78
The Kaveri CPU architecture is the latest an offers an higher IPC than the other Athlon cpus and even the FX processor series.
FX Series
The FX series is a really old processor by todays standard so I personally have a hard time recommending it, however, I will still go over the FX series.
Pretty much all FX processors can be overclocked, also they use a 4 digit naming scheme. The first digit of the 4 digit number actually represents how many CORES the processor has, very different from Intel( 9xxx processors still have 8 cores not 9!. ). The last 3 digits determine the speed of the processor.
LIST
FX 9590 @ 4.7GHz $240
FX 8370 @ 4.0GHz $200
FX 8350 @ 4.0GHz $180
FX 8320 @ 3.5GHz $150
FX 6350 @ 3.9GHz $125
FX 6300 @ 3.5GHz $110
FX 4300 @ 3.8GHz $100
Keep in mind, the IPC or single core performance is NOT as good as Intel's or the latest Athlon X4 860k. This processor is leaning on the edge of its lifetime. The 8 core processors are good for a cheap content creation PC even playing games for cheap but for little more you can get something more up to date and stronger.
Motherboard
The motherboard is where all other components of the PC will connect to. Each motherboard has a "chipset" and "socket" that will determine what processor will work with the motherboard.
Informational on What is a motherboard!
Sometimes when a CPU changes to a new generation you may have to update the BIOS( Basic Input Out System ) on your motherboard, or not. In some cases you need a new motherboard all together.
The BIOS is like a basic operating system that controls the voltages to your computer and the speed of the many processors and co-processors in your PC. You edit the settings here if you want to overclock.
A typical motherboard can only use AMD or Intel processors depending on what chipset/socket they are using, however, DIFFERENT motherboard manufacturers have licences to make motherboards for AMD or Intel processors. Manufactures will make motherboards with extra features and at different quality levels so its up to you to decide from which manufacture you will buy from after you decide what CPU and chipset you want. Prices will vary from $50 to about $600 for motherboards.
Informational video on chipsets
LIST of Top motherboard Manufacturers
ASUS
MSI
Gigabyte
AsRock
EVGA
BioStar
ECS
Motherboard Sizes
Motherboards come in many different sizes. The common sizes are..
mini - ITX
micro - ATX
ATX
E -ATX
XL - ATX
Informational video on motherboard sizes
Intel Motherboards
Again Intel motherboards are different depending if you are using a "consumer" or "prosumer" CPU.
The "consumer" Motherboards
The socket that Intel "consumer" motherboards used actually is just the number of "pins" on the CPU, the latest generation uses 1150 pins. The number of pins changes and sometimes and some CPUs may be backwards compatibles with different sockets or chipsets but you would need to do further research on that since it changes every new CPU launch. The chipset works in the same fashion, it may or may not support newer or older CPUs aside from the generation of CPUs it was released with.
The way the naming scheme works is that its based off the chipset. It is a single letter followed by two digits. The letter will determine if the board is mean for Overclocking, casual, or business use( all of which are good for gaming! ). The first digit represents the series number and the second is not all too important.
Example
Zxx - Overclocking
Hxx - Casual( some overclocking )
Bxx - Business
All the Z,H, and B motherboards perform the same in gaming aside from the little extra you get from overclocking.
Examples of chipset and CPU generation change!
Haswell - Refresh [ Intel 9 series ]
Haswell [ Intel 8 series ]
The "Prosumer" Motherboards
The prosumer motherboards work in the same fashion expect that they use 2011 "pins" and the motherboards cost more because they are packed with useful features for professional work. The first letter is always an "X" because these motherboards are all the same tier in that sense. The first digit represent the generation number and the second is not too important again.
Examples of chipset and CPU generation change!
Haswell - E [ Intel 9 series ]
Ivy Bridge - E [ Intel 7 series ]
AMD Motherboards
AMD has different motherboards for their Athlon and FX series CPUs somewhat like Intel. Since AMD does not change their CPU sockets as often as intel they are classified as FM2+ motherboards or AM3+ motherboards. Generally AMD motherboards are cheaper than Intel but quality and features can suffer in some cases. Still, AMD motherboards are great for budget gaming solutions and still pack a punch.
FM2+ Motherboards
FM2+ motherboards are meant for the Athlon X4 processors. The naming scheme for the chipset of these motherboards is not all different from Intel, it is a single letter follow by a two digit number then by another letter.
IMPORTANT FACTS!!!
AMD is lenient about overclocking, BUT some motherboards can burn out from overclocking too high since AMD does not regulate this, unlike Intel. The higher the two digit number the better quality overall for overclocking and more features.
Any number above 60+ can use a 6GBs hard drive speed, below 60 hard drives will be limited to 3GBs even if they are rated for 6GBs.
LIST of FM2+ chipsets
A88X
A78
A75
A70M
A68H
A58
A55
AM3+ Motherboards
AM3+ motherboards are meant for the FX series of processors, essentially the higher number you go the better quality you get when overclocking and more features, somewhat the same as the FM2+ motherboards. Keep in mind the 760G and 880G chipsets do not support 6Gbs Hard drives.
LIST of AM3+ chipsets
RAM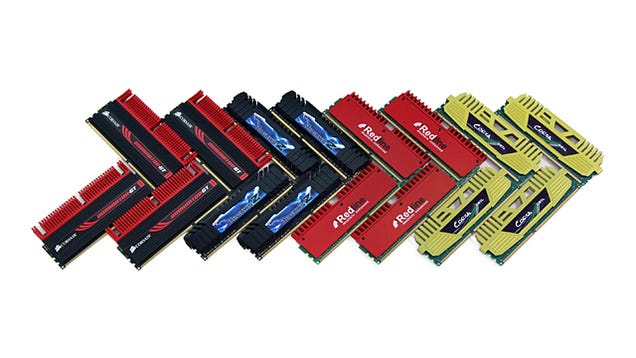 Ram is used to store temporary data that needs to be accessed FAST in the computer. For example when you are loading a map in a game it goes from the hard drive to the RAM. Another example is loading a youtube video, the youtube video is stored in the RAM.
Currently we are in a transition period for RAM, there are two types of RAM DDR3 and DDR4. Currently ONLY the Intel X99 motherboards can use DDR4. There really is little difference in performance between DDR3 and DDR4 aside from larger capacities.
Informational Video on DDR4
RAM Sizes
Random Access Memory ( RAM ) comes in "stick(s)" and at different capacities. For example a package of a 1x8GB stick of RAM is just a single stick of 8GB of RAM, a 2x8GB package consists of two 1x8GB sticks of RAM.
Common RAM Sizes
1x4GB = 4GB
2x4GB = 8GB
1x8GB = 8GB
2x8GB = 16GB
4x8GB = 32GB
RAM Speeds
Ram comes at different latency ratings( CAS ) and clock speeds(MHz). Generally higher speeds don't offer that much performance, however, the rule is that if the clock speed goes up so does the latency, but performance still doesn't chnage all that much. 1600MHz CAS 9 is the common base RAM speed that will give excellent performance in gaming and other things.
Examples
1600MHz CAS 9
1866MHz CAS 10
2133MHz CAS 10
2400MHz CAS 11
How much RAM do I need?
4GB - Web Browsing
8GB - Gaming
16GB+ Gaming/Content Creation
Informational Video on RAM usage
RAM Channels
RAM can either be dual channel or quad channel. RAM is installed based on how many channels there are on a motherboard.
Informational Video on Memory Channels
Spoiler
XMP RAM Memory Profiles
Some times you may need to go into your motherboard BIOS/UEFI to select the right XMP Memory Profile to ensure it runs at the right speeds and latency!
Informational Video on XMP Memory Profiles
CPU COOLERS
The CPU of a computer gets really hot so it must be cooled properly to prevent thermal throttling( overheating failsafe ).
There are three basic ways a CPU can be cooled. Air Cooling, Water Cooling, Custom Water Cooling. Be for CPU coolers are installed Thermal Compound is applied on the CPU so the CPU can transfer heat quicker and more efficient tot he CPU cooler.
Air Cooling
The Cooling method uses vapor chambers or heatpipes that are made of copper and filled with special liquid to disperse heat through an array of aluminium fins which are called heat sinks. Air cooler have many different sizes and come in many different shapes, BEWARE some coolers interfere with the RAM placements
Informational Video on Vapor Chambers
Informational Video on Heatsinks
Water Cooling
Another method of cooling is a closed water cooling loop. A closed loop is a all in one water cooling solution. Typically the part that attaches to the CPU has the liquid pump and the water block. A water block is the copper part that is cooled by water and touches the CPU to transfer heat.
The water block/pump is attached via tubes to a radiator. The radiators used on closed loops come in many different sizes. They come in either single, double, or triple sizes, which relates to the length putting 120mm/140mm fans next to each other.
120mm or 140mm Fans are typical sized fans that cool the radiator. They are placed along the length on the radiator.
Informational Video on Water Cooling Radiators
Spoiler
Custom Water Cooling
Custom water cooling is buying every component ( tubes, radiator, pump, water pump ), and putting it together yourself. This is a very advanced form of cooling and can be high maintenance.
GPU
The Graphics Processing Unit( GPU ) is the where all those pretty 1080p+ 60+ frames get processed to give you that beautifully smooth visual fidelity. The GPU or graphics card acts as co-processor and works with the CPU to run games.
Graphics cards have VRAM(Video RAM) which stores are the frames of gameplay its processing. VRAM ranges from 1GB to 4GB on todays graphics cards. The GPU needs to be powerful enough to utilize the VRAM efficiently, BEWARE more VRAM isn't always going to be best.
Graphics cards will have video ports in the back of them to output video to the monitor or TV they are plugged in to.
List of Common Video Ports
Display Port
HDMI
DVI
VGA - OLD DO NOT USE!!
The two companies that makes GPUs are AMD and Nvidia. Just like with motherboards AMD and Nvidia just make the little processors chips that go on the graphics card, other manufacturers make the cooling system and PCB that the GPU goes in. Nvidia and AMD do make the graphics card themselves, those Graphics cards are called "Reference" cards while cards made from other manufacturers are called "Non- reference" cards.
Different cards may take up a different amount of "slots" in your computer case, generally cards take two but they could take one or three.Make sure you have the space!
LIST of Top Graphics Card Manufacturers
ASUS
MSI
Gigabyte
EVGA
Sapphire
Galaxy
Zotac
HIS
XFX
Inno3D
Powercolor
Depending on what tier graphics card you get the price will vary from 100$ to 1000$ in some cases. AMD cards are generally cheaper than Nvidia cards, their price to performance is nearly unbeatable. But! Nvidia still offers the most powerful cards and usually come out on top in terms of putting out raw frames per a second, not to mention providing extra features.
Nvidia GeForce
At the highest tier of raw power Nvidia has maintained itself as the king, not to mention it has pretty good features for content creators.
To use an Nvidia graphics card you have to insert into a PCIe 3.0 slot on your motherboard, once you start up your computer things will look like shit sub-720p!, BECAUSE you have to install the Nvidia Graphics Drivers before you can view anything beautiful!
Nvidia's GeForce Experience 2.0 is the program that handles all the driver updating, but not only does it do that! You can use it record PC games with out a performance hit! No capture cards necessary! Streaming software like OBS can access the GPU encoder so you can stream to Twitch with out a performance hit too!.
You can use 2 to 4 Nvidia GPUs in a motherboard as long as your motherboard can support them. This is called Nvidia SLI. Usually it is recommend to use one strong GPU than two weaker ones since there could be issues using two GPUs in SLI but SLI has become more stable over the years and games have been programmed to support it better. 3 or 4 way SLI is never a good choice because games are rarely programmed well enough to utilize them efficiently. Also using two GPUs in 2 way SLI does not mean you get doubled performance, depending on how well a game in programmed you may get x1.4 - x1.8 performance gains in frames per a second but NEVER x2.0. Also SLI does not add up your VRAM, each GPU in the SLI configuration can only use as much as it came with.
For SLI to work you need a small ribbon cable that will connect the graphics cards together. These are called SLI bridges.
Example
1 GPU = 60fps
2 Way SLI = 100fps
3 Way SLI = 130fps
4 Way SLI = 140fps
This will be common for many games, there will be point where it isn't worth it to buy more than 2 GPUs. Two - Way SLI is the way to go if you want more than one GPU, it offers the best performance and stability for the price!
Informational Video on SLI
Nvidia gaming GPUs are labeled as 'GTX' while the lesser ones are labeled at GT. I will just focus on the GTX GPUs, the GT GPUs are not suitable for gaming.
​The naming scheme consists of a 3 digit number which may or may not be followed by the letters "Ti". The first digit represents the generation number, the next two digits are counted in tens ( 50, 60, 70, 80, 90 ), these represent the performance level . The 'x90' class of GPUs have two GPUs on a single card, which is like 2 way SLI but you are not using two individual graphics card but a single one! A "Ti" Graphics card is just a stronger version of an already release graphics card.
EXAMPLES
Current Generation 900 Series
GTX 980 ~$550
GTX 970 ~$300
GTX 960 ~$200

More to be release!
Last Generation 700 Series SOLD OUT or HARD TO FIND
GTX 780Ti ~$650
GTX 780 ~$550
GTX 770 ~$320
GTX 760 ~$250
GTX 750Ti ~$150
GTX 750 ~$120
GT 740 ~$100
G - Sync
This is a new technology developed by Nvidia. G - Sync matches the refresh of the monitor with the GPU to avoid screen tearing. Previously V - Sync was used but V - Sync induces lag and stuttering. Take note G - Sync ONLY WORKS with Display Port, not HDMI or DVI or anything other video port.
G - Sync is a proprietary technology by Nvidia and it will add a ~$200 dollar hardware cost to any monitor that uses this technology, so expect G - Sync monitors to be very expensive.
AMD Radeon
AMD GPUs have always been held in high regard for not being as expensive as Nvidia, they have excellent price to performance ratios. They do tend to run a bit hotter and draw, but not at ridiculous amounts.
AMD Graphics cards pretty much work the same as Nvidia Graphics cards but they different names for the equivalent functionality.
AMD Gaming Evolve works just like the Nvidia GeForce Experience 2.0, you can record gameplay, stream, and optimize games.
AMD's version of SLI is called CrossFire, it works like SLI with the same pros and cons. Except! CrossFire does not require a ribbon cable anymore for the graphics cards to work together.
Informational Video on Crossfire
The naming scheme for AMD Radeon graphics has recently change and is a bit different than Nvidia's naming scheme. They have two classes of graphics cards, the R7 lower end and the R9 higher end. After the classes designation is a 3 digit number that may or may not be followed by an 'X'. The first digit is the generation number, the second digit is the tier level, the third digit is either a 0 or 5. A '5' means its an upgraded version of the card. If there is an 'X' at the end of the 3 digit number that means the card is a slightly overclocked version of the card. AMD R9 x95X versions of the their graphics cards have two GPU processors inside of them, which functions like Nvidia's GTX x90 class of Graphics processors.
Future Generation AMD 300 Series
R9 395X $?
R9 390X $?
R9 390 $?
R9 380X $?
R9 380 $?
R9 370X $?
R9 370 $?
R7 360X $?
Current Generation AMD 200 Series
R9 295X ~$700
R9 290X ~$310
R9 290 ~$270
R9 285 ~$220
R9 280X ~$250
R9 280 ~$190
R9 270X ~$170
R9 270 ~$150
R7 265 ~$140
R7 260X ~$120
Adaptive(Free) - Sync
This is AMDs version of G - Sync it functions the same as G - Sync, BUT its actually incorporated as a STANDARD for all newer monitors to use. Just like HDMI, DVI or Display Port are standards and have revisions ( Example HDMI 2.0, 1.4a, 1.3 ), Free - Sync uses the Display Port 1.2a STANDARD to give the same functionality as G - Sync. This means since that is a built in standard that all Monitor manufacturers follow, so it will have a very little affect to the cost of a monitor.
Informational Video on Adaptive Sync
PSU
The Power Supply Unit(PSU) is what powers your entire PC. It is very important not to skimp out on your PSU, because there have been numerous accounts of cheapy PSU exploding and frying some of the PC components with it. Its very important to buy a PSU at a decent price and from a well known manufacturer.
The PSU has multiple wires that pretty much connect to everything in your PC.
Well Known Manufacturers
SeaSonic
Corsair
EVGA
Antec
CoolerMaster
Thermaltake
Rosewill
Enermax
Another factor to buying a power supply is that it MUST HAVE 80 Plus efficiency. 80 Plus is a rating that will determine the power efficiency of a PSU. Any PSU that has an 80 Plus rating is guaranteed to be 80% efficient in its power usage, any higher tiers of the 80 Plus standard will give you slightly higher efficiency up to 95%.
80 Plus Tiers
80 Plus Titanium
80 Plus Platinum
80 Plus Gold
80 Plus Silver
80 Plus Bronze
80 Plus
Informational Video on 80 Plus
Wattage
PSUs are also rated to give a certain amount of wattage to your PC, THE STRONGER YOUR PC the HIGHER wattage you NEED!
Common Wattage Ratings
1500W
1200W
1000W
950W
850W
750W
650W
600W
550W
500W
Thankfully advances in PC power efficiency most PCs won't require a HUGE amount of wattage to power the PC. If you need help calculating how much wattage you need lots of websites will help you, I will link a good website to use for this in the Building the PC section of this post.
Modular and non - modular
Some Power supplies come with wires that are non removable, other power supplies have wires that can be removed which can help clear out wire clutter.
Non - Modular : All wires cannot be removed
Semi - Modular: Some wires cannot be removed but some wires can be removed which helps with wire clutter.
Full - Modular: All wires can be removed and you can use only what you need.
Informational Video on Modular vs Non-Modular PSUs
SSD and HDD
SSDs and HDDs are both storage solutions. Working on a montage, saved a l33t 360 sniper no-scope clip, it all stores in yours in your SSD or HDD. Anything you want to save for long periods of time is saved here, however, both storage solutions come with there pros and cons.
SSD ( Solid State Drives )
SSDs are very FAST, faster than any HDD. Also they are very silent since nothing is spinning inside of them. They still are a newer technology and they still are very expensive. Once you experience the speed of a SSD, fast boot times, apps opening in a few seconds, games loading super fast, its hard to go back. Also they are smaller than HDDs!
General Pricing
1TB: $500
512GB: $250
256GB $125
128GB $100
HDD ( Hard Disk Drive )
HDDs are slower than SSDs but they have been around for a long time and you get a HUGE amount of storage for a good price. If you are used to console loading times, and have never used an SSD you will be fine. The big different between SSDs and HDDs is speed, some people are ok waiting 20 or 30 seconds for games to load and other things like that.
General Pricing
1TB: $50 - $70
2TB: $125
3TB: $170
4TB: $225
Case
The Case holds all the PC components together through screws and slots. There are too many ways a case can be made BUT the three important things to know before you buy a case, does your motherboard, CPU Cooler, and ( to a lesser extent ) PSU fit in the case? You will have to look up in the case specs if it can fit different sizes of motherboards, CPU coolers or CPUs.
Example
A case that fits only a Mini -ITX motherboard will not fit an ATX motherboard
Informational Video on Case sizes
Fan placement is also essential too. Some cases have fan places in the FRONT, SIDE, BACK, TOP, and even BOTTOM places of the case. You want to make sure air flows nicely through your case.
Example of good air flow
Air flows through a fan in the front in the case and exhausts through a fan in a back of the case.
Fans
Fans are used to cool and provide air flow to the many components in your PC. Fans are also attached to radiators to disperse heat from them as well.
Typically small fans cause more noise than a larger fan, and depending at what speed your fans is running at they may cause more noise as well.
Typical Fan Sizes
200mm
140mm
120mm
92mm
120mm is usually the sweet spot for fan sizes since its a nearly perfect for good air flow with out being too noisy at moderate speeds.
Fan RPM Noise
1500RPM+ Noisy!
1200RPM Moderately Noisy
1000RPM Not that Noisy
800RPM Very Tolerable
ODD
The Optical Disk Drive ( ODD ) is a disk writer or reader for you PC. These are slowly becoming out dated sBECUASE you can always download music, use a USB, and even install Windows through a USB. Every so often they do come in handy for backing up your music CDs to your PC or making your own DVDs(Burning Music or DVDs).
Some drives can be external through USB and also come in 'slim' versions to take up less space.
When you are burning stuff to a CD/DVD/BluRay using your ODD it may run at certain speed depending what ODD you got.
OS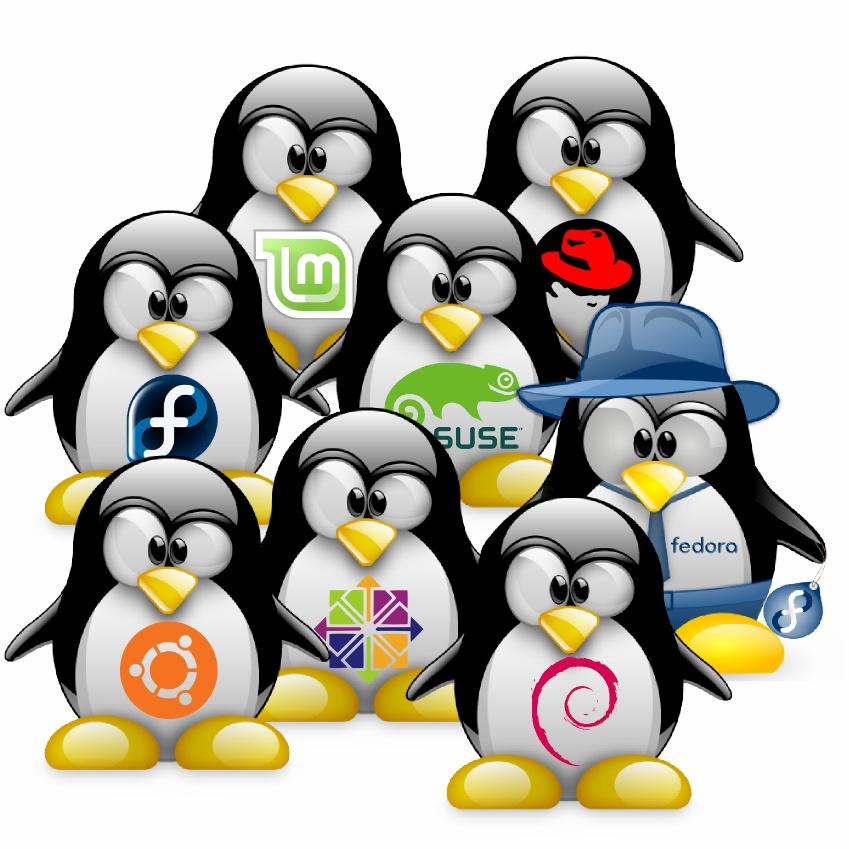 The Operating System ( OS ) is what you use to interact with the Computer aside from the BIOS/UEFI.
The main OS used for gaming is Windows since most games are compatible for it. Another OS used for gaming is Linux but games for it are not as widely supported as on Windows, however, LINUX IS FREE. Some big titles such as Counter Strike are available on Linux, but you will have to do your research to see what games are supported in Linux. Also Linux does still have a pretty high learning curve so be prepared if you go the Linux route.
Cost of Windows
Windows 8.1 OEM $100
Windows 8.1 Download $110
Windows 8.1 Full Version $120 Recommended!
Windows 8.1 Pro $140
Make sure you buy the 64bit version! 32bit is OUTDATED for desktop PCs!
Popular Versions of Linux
Ubuntu
Debian
Mint
Fedora
So now that we've gone through every component you can now get into building one!
So what makes a gaming PC a GAMING PC?
The two biggest performance givers in a PC are the CPU and GPU. A good CPU and GPU will give you excellent performance, HOWEVER some games may either be CPU bound or GPU bound. Really intensive 100+ multiplayer games will require a lot of CPU work to be done, so even if you have a $500 GPU you may not get all the pretty frames per a second if your CPU can't process the game logic fast enough so that the GPU can work in unison with it.
Other games may not use the CPU so much but they may need a a power GPU to output lots of frames!
Sometimes BOTTLENECKING may occur if you have a weak link in your PC!
Informational Video on Bottlenecking
BEWARE! Some games may just be un-optimized and will have poor usage of either the CPU or GPU. Also some games may prefer AMD GPUs over Nvidia or it could be the other way around.
Examples of Un-Optimized games
Dragon Age Inquisition: No support for Dual Cores.
Far Cry 4: Nvidia GPU issues.
Assassins Creed Unity: Ran like shit, frame rate dips.
Most issues get fixed in weeks, some times by Nvidia or AMD themselves with Driver updates so that their GPUs work better.
Building the PC
Building a PC is pretty simple!
Here are a few videos that take you through each step of building a PC!
Build Guide One
Build Guide Two
To be more specific for EACH part here are individual videos!
A good website to help you choose parts, check compatibility, and show you the best prices is PCPartPIcker. PCPartPicker is a database of the latest PC parts and comes with plenty of online tools to build a PC.
Link: http://pcpartpicker.com/
PCPartPicker Tools!
Database to the lasted PC hardware
Select PC parts and save the selected parts to a list
Wattage Calculator
Compatibility Checker, you will be warned at the bottom of the build page if something is wrong.
After you finish building your PC then you have to install Windows. I recommend using the USB method to install since it is cheaper and quicker!
Watch this video to install Windows through a USB!
After you install windows you may need download drivers to get your Internet working, or your Graphics card working, or built in WiFi.
In this next section I will give out some 'base' builds at different tiers and prices. Feel free customize these base builds to your liking!
PC Builds
I will show case some gaming PC builds that I made on PC Part Picker.
I will leave some notes on some of the PC builds to let you know about compatibility or future upgrade paths. Remember if you upgrade your CPU or GPU CHECK if your PSU has the wattage to support the new CPU or GPU.
KEY
uCPU - CPU can be upgraded
xCPU - CPU has reach the final tier for being upgraded
uGPU - GPU can be upgraded
xGPU - GPU has reach the final tier for being upgraded
OC - The PC can be overclocked
Consoles
PlayStation 4
PS4: $400
XBOX ONE
Xbox One: $350
Two Years XBL: $120
Headset Chat Adapter: $30
Total: $500
Native Resolutions and Framerates for both Consoles
LINK: http://www.ign.com/w...and_Framerates 
Rookie Builds
$500 Build
With Windows 8.1: 500 + 120 = $620
Gaming Performance
900p @ 60fps Med-High
1080p @ 60fps Med
$550 Build
With Windows 8.1: 550 + 120 = $670
Gaming Performance
900p @ 60fps High
1080p @ 60fps Med
$600 Build
With Windows 8.1: 600 + 120 = $720
Gaming Performance
1080p @ 60fps Med-High
*Bios May need to be updated before CPU can work!
$650 Build
With Windows 8.1: 650 + 120 = $770
Gaming Performance
1080p @ 60fps High
*GPUs over $300 may be too strong for the Athlon X4 860k
$650 Build
With Windows 8.1: 650 + 120 = $770
Gaming Performance
1080p @ 60fps High
* The Pentium G3258 may have issues with some games that require 4 cores.
$700 Build
With Windows 8.1: 700 + 120 = $820
Gaming Performance
1080p @ 60fps High
Champion
$750 Build
With Windows 8.1: 750 + 120 = $870
Gaming Performance
1080p @ 60fps High
$900 Build
With Windows 8.1: 900 + 120 = $1020
Gaming Performance
1080p @ 60fps High
$1050 Build
With Windows 8.1: 1050 + 120 = $1170
Gaming Performance
1080p @ 120/60fps High
1440p @ 60fps Med-High
$1150 Build
With Windows 8.1: 1150 + 120 = $1270
Gaming Performance
1080p @ 120/60fps High
1440p @ 60fps Med-High
Ultimate
$1250 Build
With Windows 8.1: 1250 + 120 = $1370
Gaming Performance
1080p @ 120/60fps High
1440p @ 60fps Med-High
$1450 Build
PCPartPicker part list / Price breakdown by merchant
*Heavy Work Station Build!
$2150 Build
*Heavy Work Station Build!
Mega
$2800 Build
*Heavy Work Station Build!
$3600 Build
With Windows 8.1: 3600 + 120 = $3720
Gaming Performance
1080p @ 120/60fps Ultra
1440p @ 120fps Ultra
*Heavy Work Station Build!
Ultra
$5650 Build
*Heavy Work Station Build!
Happy gaming PC buying! Hope this helps and let me know if anything needs to be edited!