Gaming and eSports audio leader ASTRO Gaming took to social media today to announce a brand new product, the ASTRO A10 Gaming Headset.
The ASTRO A10 Gaming Headset is damage resistant, features the classic ASTRO comfortable ear cups, and of course high audio quality. The competitive price point of $60, paired with the damage resistant build, makes picking up this headset a no-brainer for a gamer who is seeking a high quality headset from a company who is known for producing excellent audio products.
Features (Click to Enlarge):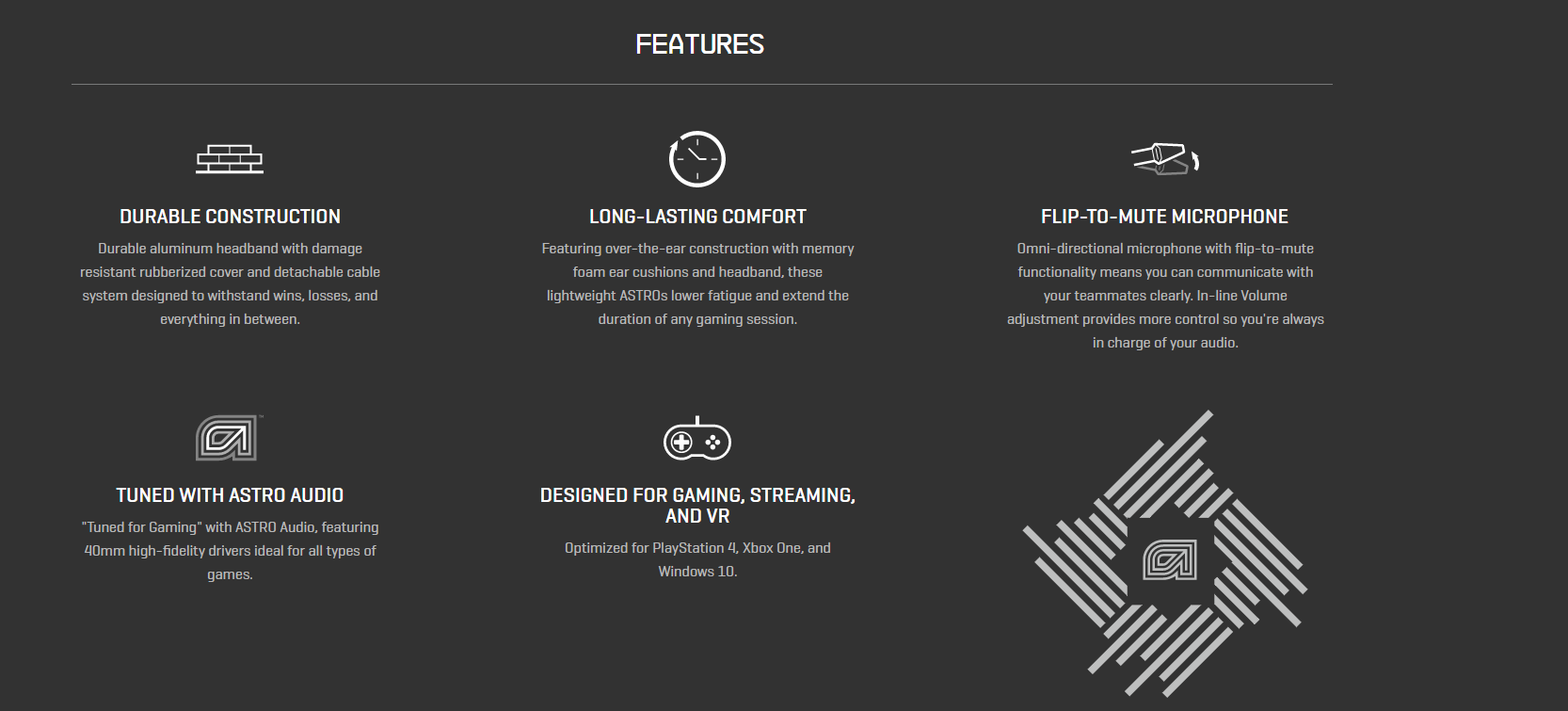 Tech Specs (Click to Enlarge):

Grab your A10 headset today & receive a 5% discount by clicking this link!